3 Key Takeaways From the Restaurant Canada Show 2022

4

min read
Reading Time:
4
minutes
Each year, restaurateurs gather in the heart of downtown Toronto to connect and learn at the Restaurant Canada Show. It's an important event for any restaurant owner or operator; it's where thought-leaders, food futurists and other experts come together to share insights relevant to the future of hospitality.
This year, following the theme of "revival," many of the show's events and discussions highlighted key trends that may help restaurateurs find momentum again post-pandemic. From automated innovations to eco-friendly initiatives, we're here to summarize some of these key takeaways that restaurateurs should know. Read on to learn more!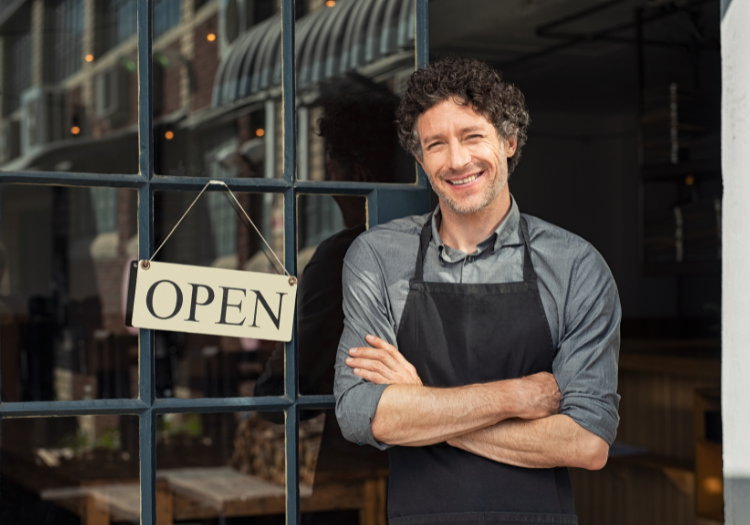 Key Takeaway #1: Robotics Are Making Their Way Into Restaurant & Hospitality Settings
It's been a long while since the industry first embraced technology. It's hard to even imagine a time before digital POS systems and self-service kiosks. These kinds of advancements changed the industry forever, helping food service businesses find efficiencies, delight customers and grow exponentially. Flash forward to 2022, the adoption of robotics in restaurants and other hospitality settings has the potential to be just as impactful.
The Restaurant Canada Show exhibited robots and other automated technology that advertised advantages over human employees, including:
Working longer shifts for more days out of the year. No holidays or sick days required
Carrying more trays or plates at a time than the average human server
No labour costs after the initial investment into the technology
But these aren't the only reasons to consider robotic solutions for your business, and they don't have to replace your human employees, either:
Robot "employees" can help your current staff by taking care of repetitive, undesirable or potentially dangerous tasks so they can focus on connecting with customers and providing excellent service. Plus, having robots as part of your fleet of staff can help attract new customers since robotics are still an exciting novelty. Whether you choose to invest in robotics or not, you can expect to see more robots in hospitality settings in the near future.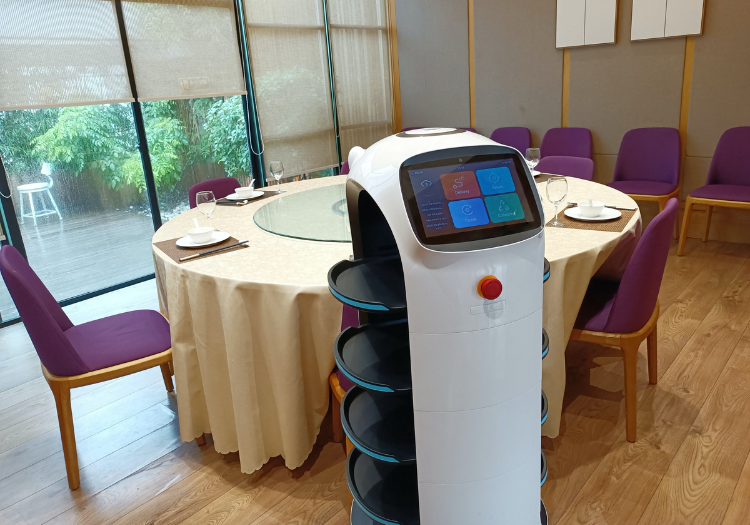 Key Takeaway #2: Unique Experiences Are Paramount to a Successful Return to Dine-In
Delivery and takeout services skyrocketed during the pandemic. Post-COVID, diners are making their way back into restaurants, but delivery and takeout isn't going away anytime soon. In order to compete with the comfort and convenience of takeout, restaurateurs are seeking creative ways to get customers back inside.
The Restaurant Canada Show highlighted emerging trends that are helping restaurateurs fill seats again. One of these trends is, simply, dedicating time and resources to elevating your dine-in experience:
Consider that your interior design, menus and marketing materials all tell the "story" of your restaurant. They help express what your establishment is all about — whether it's a family-friendly pub, a fine-dining establishment or something else entirely. Curate these materials thoughtfully to better express what your establishment offers.
What's more, ensure that a unique, authentic experience is part of that offering. From one-of-a-kind dishes to exciting performances, it's important to consider how you can elevate your dine-in experience and to communicate that clearly through your aesthetic choices and customer materials.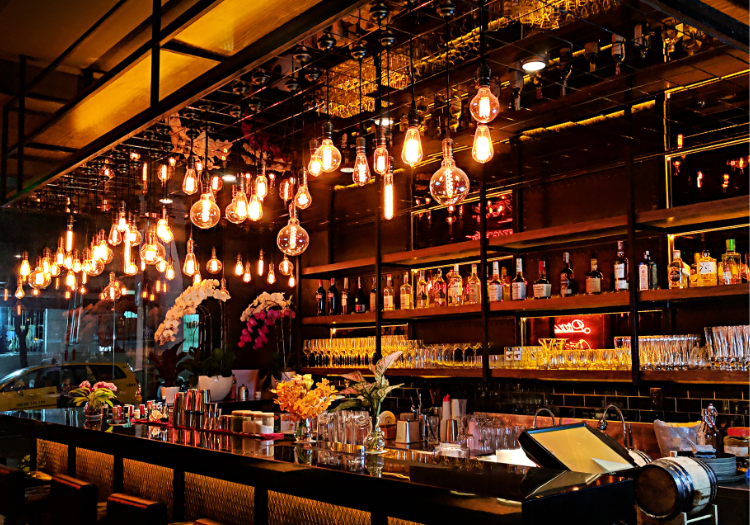 Key Takeaway #3: Sustainability is More Important Now Than Ever Before
If there's one thing to take away from the Restaurant Canada Show, it's that environmental efforts are important to restaurateurs and patrons alike. And there's more than just one way to make an impact:
Support Sustainable Farming
The environmental impact of Canadian agriculture is often left out of the public discourse, but it's something that should be recognized and acted upon. Restaurateurs can support more sustainable agriculture by putting their dollars towards farmers that use regenerative practices such as:
Growing crops for the sole purpose of improving soil quality and increasing the resilience of neighbouring crops
Making use of technology that converts the methane from manure into renewable energy
Invest in Energy-Efficient Equipment
Another way for restaurateurs to make a more direct improvement to their carbon footprint is by installing more energy-efficient comfort equipment, including HVAC units, water heaters and more.
You may already know that these kinds of equipment are critical to the comfort and safety of your employees and patrons. But did you know that they could help you improve your restaurant's environmental impact and potentially find energy savings?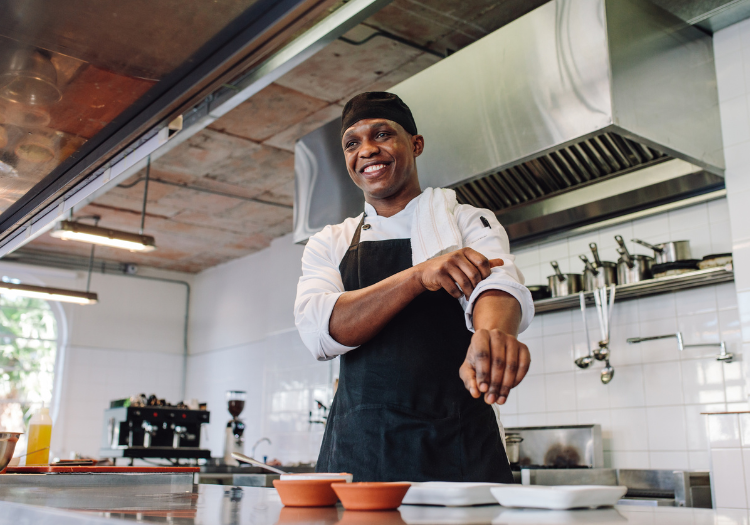 Discover Energy-Efficient Solutions From RelianceTM
Call on Reliance for all your mechanical equipment needs — from HVAC and water heating equipment to water purification, indoor air quality and Smart Home solutions. Rent or finance energy-efficient equipment from Reliance that can help you maximize customer comfort, minimize your footprint and potentially find energy savings, too! As a dedicated partner to businesses across Canada, Reliance is here to help restaurants reduce unwanted downtime, establish greater cost certainty and create optimal indoor conditions for customers and staff.
CONTACT RELIANCE COMMERCIAL SOLUTIONS >>