Can UV Light Kill Bacteria? And Other Commercial Indoor Air Quality FAQs

9

min read
Reading Time:
7
minutes
Curious About Air Quality Equipment for Your Business? We Have Got Answers
Air quality inside retail stores, restaurants, salons and other commercial buildings has always been important. But the issue has recently taken on a whole new degree of relevance for business owners and managers.
With many pieces of indoor air quality (IAQ) equipment available — from UV lights and plasma coil technology to HEPA filters and HRV/ERV technology — it's important to understand what these products do and how they can contribute to cleaner air in your place of business: Can UV light kill bacteria? What is a HEPA filter? What is plasma coil technology? To help you answer these questions and more, we have put together this comprehensive guide to indoor air quality.
LEARN MORE ABOUT IAQ SOLUTIONS FROM RELIANCE
Browse These Indoor Air Quality FAQs Here:
1. What Exactly is Indoor Air Quality?
Indoor air quality refers to air quality within the buildings we live in, work in or spend any time in and it is known to affect the health, comfort and well-being of building occupants.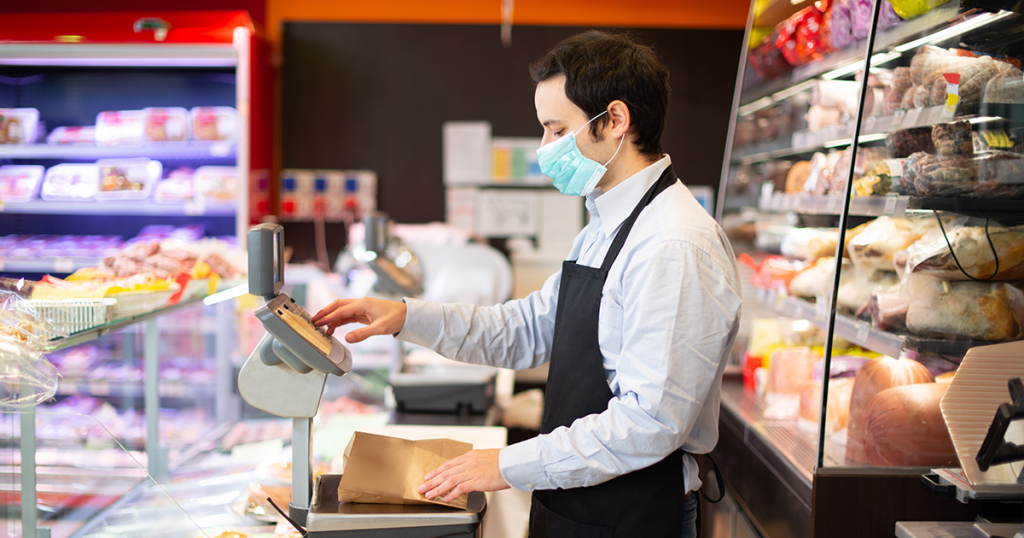 What Causes Poor Air Quality in Commercial Spaces?
There are a number of allergens and substances of concern including dust, cigarette smoke, and Volatile Organic Compounds (VOCs), which are emitted as gases from products like paints and aerosols. Other fine particles that may reduce the quality of the air we breathe include mold, fungi, bacteria, dust mites, and pollen.
A common cause of poor indoor air quality is poor ventilation. Ventilation refers to the movement of air into and out of an indoor space. Proper ventilation is important in reducing the concentration of the common air contaminants listed above. Increasing the amount of fresh air that circulates through your facilities may help to:
Prevent moisture build-up
Introduce outside air into a facility while removing/diluting polluted indoor air
Ventilation is particularly important in certain types of facilities. For example, a restaurant setting where high heat and combustion due to cooking is unavoidable will typically require very good ventilation.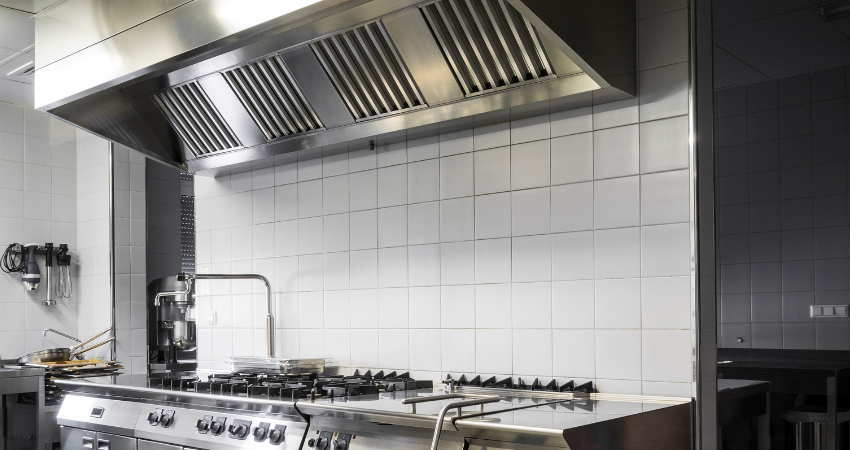 3. What Are Volatile Organic Compounds (VOCs)?
Volatile organic compounds (VOCs) are gases and chemicals that can emit from certain liquids or solids. They emit from man-made materials and can be found in the following:
Paints, varnishes and caulking
Cleaning products
Adhesives
Flooring materials
Air fresheners
Smoke and exhaust
Furnishings
Short-term exposure to higher levels of VOCs may lead to milder symptoms such as eye, nose, and throat irritation. However, longer-term exposure may potentially lead to more serious effects.
The amount of dust, bacteria, and VOCs circulating in a space usually depends on the unique characteristics of the business. For example, retail spaces in older buildings may find that dust and pollen accumulate easily; medical offices with high foot traffic and poor airflow can create ideal conditions for bacteria, and VOCs may be more present in salon and spa settings that use select chemicals and aerosol sprays.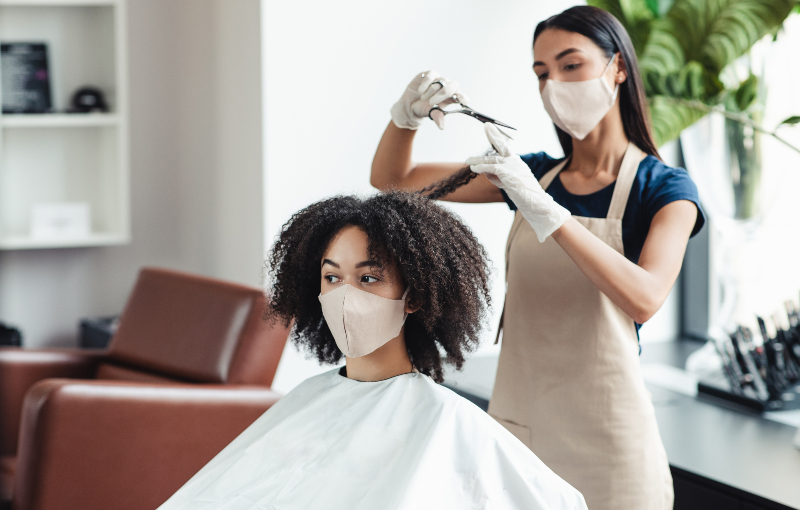 4. How Can I Reduce Concentrations of VOCs in My Facility?
A key part of committing to cleaner, purer air in your facility is by working to control the individual sources of poor-quality air already present within the space. Whether it's the cleaning products you use, appliances that release products of combustion (e.g., gas ranges), or even furnishings that off-gas VOCs (e.g., area rugs, foam mattresses, pressed-wood flooring), seeking out and upgrading/eliminating these sources can make a difference.
Strategies That Could Help Reduce Concentrations of VOCs in Your Facility:
Consider purchasing low or VOC-free paint and furnishing options. And discard any unused paint, solvents, adhesive, caulking and other building materials as they will off gas VOC's even when in their containers.
To limit exposure, store unused building materials and supplies outside when possible.
Dispose of unused building materials and supplies on a frequent basis.
Look for solid wood items, as they often contain fewer VOCs than items made from composite wood.

5. Can High Humidity Lead to Poor Indoor Air Quality?

Indoor spaces with high humidity and air moisture issues can potentially become breeding grounds for unwanted contaminants and unpleasant odors. Therefore, maintaining optimal temperatures and relative humidity levels is key for commercial businesses.

6. What Exactly is Indoor Air Quality/Purification Equipment?

Air purifying and cleaning equipment can be used to improve the air quality and reduce the level of pollutants, allergens and unwanted airborne particles in a facility. They can either be standalone units typically used in localized settings (such as a single room, office, classroom, etc.) or be installed as part of a commercial building's broader HVAC system.

7. Is Indoor Air Quality Equipment All I Need to Achieve Better Air Quality?

No. The pieces of indoor air quality equipment discussed here are not simple, quick-fix solutions that will immediately lead to perfectly pure indoor air. Committing to better indoor air quality is an ongoing process that requires businesses to consider a variety of factors — from small things like the type of cleaning products used to other considerations like their HVAC system and the layout of high-traffic areas.

Instead, investing in indoor air quality equipment should be seen as an added line of defense and a competitive advantage that can support your ongoing efforts towards creating a clean, comfortable environment in your facility.

8. Can UV Light Kill Bacteria in the Air?

According to the United States Centers for Disease Control and Prevention (CDC), Ultraviolet germicidal irradiation, or UVGI, refers to the use of ultraviolet (UV) energy to kill viral, bacterial, and fungal organisms. This technology is often used in air purification equipment for commercial and residential applications.

Ultraviolet (UV) Light Systems have shown some effectiveness in aiding in the prevention of mold, bacteria, and virus growth. These systems mount right inside the air duct of your HVAC system over the central air coil. UV light technology attacks microorganisms on a molecular level and alters or otherwise damages the genetic material inside bacteria, viruses, and molds. This could help to prevent mold and bacteria from multiplying on your coil.

Other UV light air purification systems such as the UV Purity System use a 3-stage process that helps to filter particles and germs and potentially sterilize select molds and bacteria that are trapped by its filter.

9. How Do Plasma Coil Air Purification Systems Work?

Portable, standalone plasma coil air purification systems can help small- to medium-sized commercial spaces circulate cleaner, purer air. Systems like the Novaerus Protect help to circulate cleaner through the following process:

The high-powered dual-speed fan pulls air into the unit
This air is then drawn over low energy plasma coils
These coils emit a plasma field that works to deactivate airborne VOCs and pathogens at the DNA level
Cleaner, purer air is then returned to the room

10. What is a HEPA Filter and How Does it Work?

HEPA stands for High-Efficiency Particulate Air Filter, commonly used in healthcare settings such as hospitals. These filters can be found paired with HVAC systems in both residential and commercial applications. When air moves through a HEPA filter, it's pushed through an extra-fine meshing that captures airborne particulates that travel through a heating and cooling system. HEPA can work to remove particulate matter larger than .300 microns.

11. Can HRV and ERV Systems Help With Ventilation?

Improving ventilation should be an integral part of any initiative to improve indoor air quality in a commercial space. Ventilation refers to the movement of air into and out of an indoor space. It can help to prevent moisture build-up, decrease concentrations of VOCs and other airborne contaminants and remove stagnant, stale air indoors.

Heat Recovery Ventilators (HRVs) are designed to bring fresh air into a building while exhausting an equal amount of stale air outside. Energy Recovery Ventilators (ERVs) perform the same function, with the added benefit of recovering energy and humidity from the exhaust air.

12. What Are Media Air Cleaners?

A Media Air Cleaner contains a pleated filter system that traps small particles, such as pollen, and larger dust particles from passing through your commercial heating and cooling system. These systems could potentially help to reduce the concentration of contaminants and irritants in the air.

13. Should I Buy or Rent Indoor Air Quality Equipment?

Renting indoor air quality equipment frees up capital and gives you access to a network of dedicated, trained commercial technicians.

Reliance™ Offers Rental Programs for Indoor Air Quality Equipment

At Reliance Commercial Solutions™, we offer an array of products that can help to improve the quality of the air in your facility. From basic filtration products to products that leverage technology used by professionals in medical settings, you can feel confident that you'll find the right solution for your specific needs and budget. Here are some benefits that come with securing equipment through our rental program:

4-Hour On-Site Response Time*: Our extensive nationwide service infrastructure ensures that we can have a licensed technician on-site within 4 hours.
One Number to Call: We are proud to offer fully-dedicated, live telephone support 24/7/365.
One Predictable Monthly Payment: With no upfront costs and one convenient monthly bill covering maintenance, service, parts and labour, we help you free up capital to invest in other areas of your business.
Qualified Technicians You Can Trust: We work with hundreds of fully-licensed technicians and installers who provide top-rated, guaranteed service when you need it.
Over 60 Years of Experience: When you rent with Reliance, you can rest easy knowing your equipment is backed by an industry leader that has delivered excellent service and results for over 60 years.
Equipment Buyback Program: If you currently own your equipment, you could be eligible for our Buyback Program. We assume ownership of your equipment and continue to maintain it. You can then reinvest that capital into your business.

LEARN MORE ABOUT IAQ SOLUTIONS FROM RELIANCE