11 Questions to Ask When Replacing an HVAC System in Your Business

11

min read
Reading Time:
9
minutes
Installing the Right HVAC Equipment For Your Business Starts With Asking the Right Questions!
For business owners, selecting and installing new HVAC equipment can be a daunting process. However, it is worth considering the potential consequences of relying on older equipment:
Unplanned downtime due to maintenance and repairs
Higher energy bills
Potentially less ventilation which can contribute to poor indoor air quality
So, if you have been putting off the process of replacing your HVAC equipment, or you are unsure where to start, we are here to help! It is time to get more acquainted with the equipment so you can understand your business needs and whether purchasing and owning or renting is the best option for you. Here are 11 questions to ask when replacing an HVAC system in your facility.
Have a Particular Question? Browse This Content Here!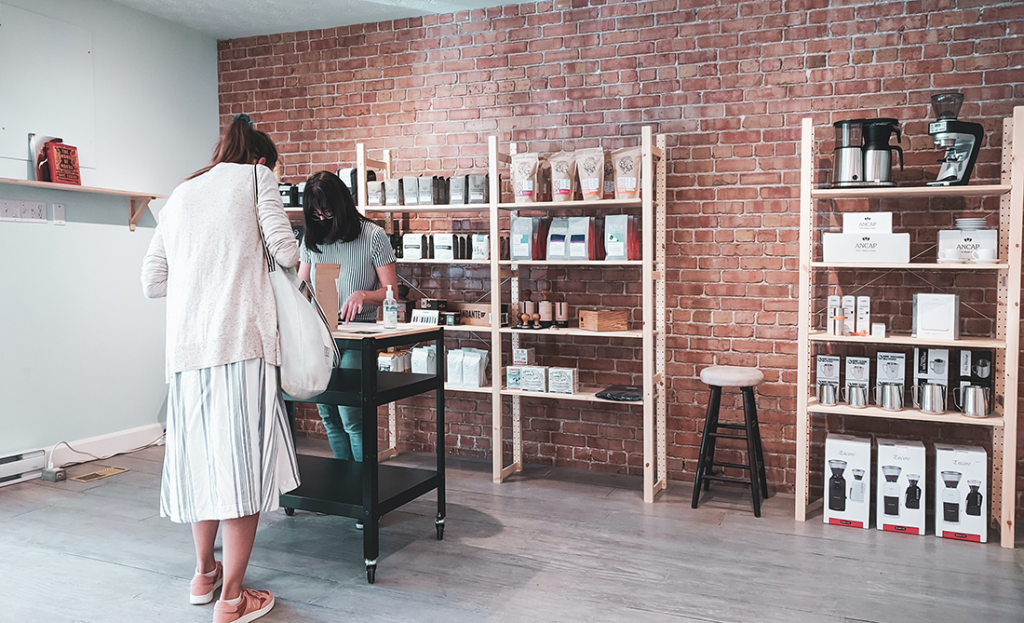 1. What is HVAC Equipment?
Heating, Ventilation, and Air Conditioning. The term "HVAC" describes the collection of equipment that heats, cools and provides ventilation to various spaces within a store, hotel, office building, healthcare facility, restaurant, etc. It is helpful to think about HVAC as an umbrella term that refers to your heating, air conditioning unit and ventilation systems:
Want to Learn More About HVAC? Click Here!
Your choice of HVAC equipment will come down to many factors, such as:
The size of your business
Existing HVAC infrastructure
The type of business you run (Medical office? Retail space?)
Budget
Available fuel sources
With so much variety, it is important to work out which types of HVAC systems will work best for you and your business.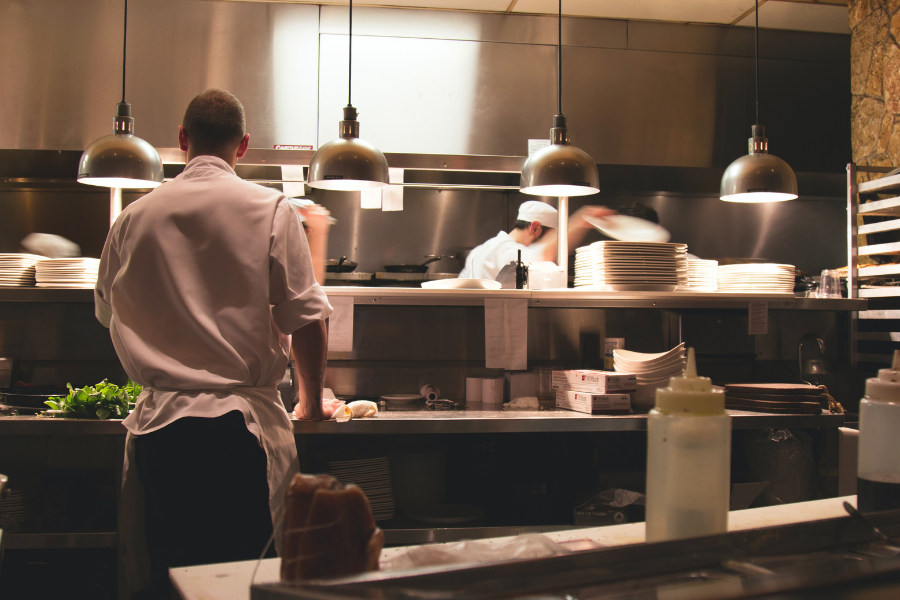 2. What Type of Air Conditioner Units Are Available For My Business?
Single Split System A/C
Ideal for: Small businesses, coffee shops, small medical clinics, hair salons
Requires: Space for an indoor and outdoor unit; Ductwork
This unit is divided between the indoors and the outdoors. The inside unit cools air using a substance called refrigerant, while the outside unit expels the absorbed heat. As the refrigerant cools the air, it can also dehumidify it. The cool air circulates via blower fans and the thermostat controls the unit, helping to maintain the desired temperature indoors.
Multi Split System A/C
Ideal for: Medium to larger spaces, restaurants, office spaces, medical offices
Requires: Space for multiple indoor units and an outdoor unit; Ductwork
These units work the same way as split-system units; however, they will connect multiple indoor units to a single outdoor unit.
Ductless Split System A/C
Ideal for: Small commercial spaces that lack ductwork
Requires: Space for an indoor unit
Does your commercial space lack ductwork? No problem! A ductless split system mounts on the wall, floor, or even the ceiling. Each head cools the air in the room where it is installed, which allows for different temperatures for each room. A small hole in the exterior wall is required to run the conduit between the indoor and outdoor units.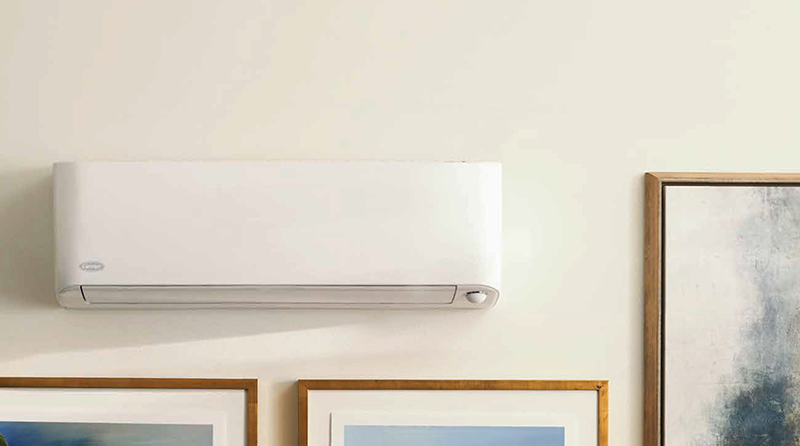 Packaged Rooftop A/C Units
Ideal for: Large retail, commercial and industrial applications
Requires: Space for rooftop install; Ductwork (VRF units can be ductless)
Packaged rooftop A/C systems contain all the parts of an air conditioning system in one unit. Warm air is drawn from the commercial space to the packaged unit, where it is cooled and returned into the commercial space via ductwork.
VRF A/C Units
Ideal for: Ideal for large retail stores, large residential properties, hotels
Requires: Space for indoor and outdoor units; Ductwork
Variable Refrigerant Flow (VRF) units are good for large commercial applications that require a high degree of zonal temperature control. There are two types of VRF air conditioning systems:
Heat Pump VRF: Can either heat or cool a building at any given time; good for when a single temperature is desired for a large space.
Heat Recovery VRF: Allows building occupants in different rooms or spaces to heat or cool the space they are in simultaneously. These heat recovery systems can use the heat drawn from one room to heat another space in the same building.
3. What Type of Furnace Units Are Available For My Business?
Single-Stage Furnaces
Upfront Cost: Low
Requires: Ductwork
Single-stage furnaces only have one setting. When on, your furnace operates at the maximum flame setting — there is no middle ground between the system being on or off. While they typically cost less upfront, they may not be the most cost-efficient option over the long run.
Two-Stage Furnaces
Upfront Cost: Moderate
Requires: Ductwork
Two-stage furnaces have a high setting as well as a medium-intensity setting to give you more temperature control in your commercial setting. While they can be more expensive than single-stage furnaces, they can also be more efficient to operate.
Modulating Furnaces
Upfront Cost: High
Requires: Ductwork
With a modulating furnace, you can enjoy even more temperature control in your facility. The flame generated by a modulating furnace increases and decreases in finer increments for more precision and, potentially, more efficiency.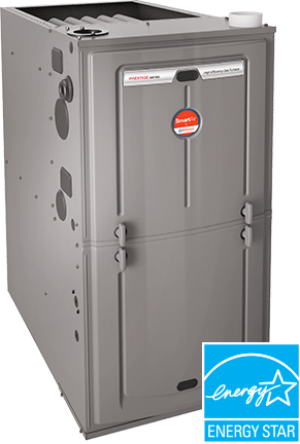 Other Heating Options
VRF Systems: Recall that Variable Refrigerant Flow (VRF) units are good for large commercial applications that require a high degree of zonal temperature control. Where Heat Pump VRFs can heat or cool a building at any given time, Heat Recovery VRFs can heat and cool different spaces at the same time.
Rooftop and Make-Up Air Units: These large commercial sized pieces of HVAC equipment provide heating and cooling for centralized systems in commercial buildings.
Ductless Heating Systems: For facilities that lack ductwork, there are ductless heating systems available that mount to walls, floors and ceilings.
Boilers: Does your commercial building or facility use a radiant heat distribution system? A boiler supplies the hot water or steam needed for these systems.

4. What Fuel Sources Can Power a Furnace?
Natural Gas or Electricity? Understanding the fuel sources that power your furnace is a major factor in the choice you will end up making.
Gas-Powered Furnaces
Safe and reliable, gas-powered furnaces are a popular choice that have grown more efficient over the years.
Advantages:
High Efficiency: In Canada, gas furnaces have AFUE efficiency ratings (more on that later).
Inexpensive: Depending on the area, gas may be more cost effective than electricity.
Affordable Installation: Gas furnace installations are usually very straightforward; a professional (and licensed) team should be able to install your unit for a reasonable rate.
Wide Selection: There are many models available, making it easy to find the right solution for your budget.
Considerations:
Ductwork: Gas furnaces require ducts to circulate heat.
Venting Infrastructure: Gas furnaces also require venting infrastructure such as flue pipes to manage exhaust.
Maintenance: Gas furnaces need to be inspected regularly so it is important to schedule annual maintenance.
Size: Gas furnaces are generally larger than a ductless split unit and will take up more space.
Electric Furnaces
These types of furnaces produce heat using electric heater elements controlled by circuit breakers.
Advantages:
Clean: Contribute almost nothing to carbon emissions (when using clean renewable electricity).
Installation: A flue pipe or chimney is not needed making them easier to install in certain businesses.
Regional Advantages: Electrical furnaces are very viable options in areas where electricity is inexpensive.
Considerations:
Operating Costs: In many regions, electricity is more expensive than gas.

5. What About HVAC Ventilation and Air Quality?

Ventilation is a crucial factor when it comes to installing new HVAC equipment. Let's have a look at some different systems.

Natural Ventilation

As simple as opening doors and windows for a cross-breeze. Convenient in the right temperatures, it certainly cannot be relied upon year-round!

Exhaust Systems

Consisting of strategically-placed fans and vents, these systems work by depressurization: exhaust fans reduce indoor air pressure, drawing stale air out of a space while fresh, outdoor air makes its way indoors through passive vents.

Supply Systems

Whereas exhaust systems mechanically pull air out of a space, supply systems mechanically force fresh air into a space.

ERV & HRV Systems

Energy-Recovery Ventilators (ERV): Not only do ERV systems bring in fresh outdoor air, they take the added step of removing the heat and humidity before the air is distributed in the space during the summer. In the winter they use the exhausted air to heat and increase the humidity of the incoming fresh air.

Heat-Recovery Ventilators (HRV): HRV units can also be a more efficient way of supplying clean, fresh air in both the winter and the summer months. In the winter, these units vent stale indoor air while also heating the incoming supply of cold, fresh air. HRVs will also cool incoming hot outside air in the summer months.

For More Information on Indoor Air Quality Equipment, Click Here!

6. How Can I Make Sure I Am Investing in Energy Efficient HVAC Equipment?

Be sure to consult your service provider on the energy ratings associated with the type of equipment. For example:

ENERGY STAR®: HVAC equipment certified under this program may meet higher energy efficiency standards than non-certified equipment. This means they can potentially lead to more efficient energy consumption and lower energy costs.

SEER Rating: This is the measure of a cooling system's efficiency over the course of a season of use. An ENERGY STAR® certified air conditioner may provide greater energy efficiency than base models, as it requires a minimum SEER of 14.5 or higher to qualify for certification.

AFUE: This is a seasonal measure of how well a furnace is able to convert the amount of energy used to heat. The higher the number, the more efficient your furnace will be.

Additionally, there are technologies that you can inquire about to potentially improve the efficiency of your HVAC equipment. For example:

Smart Thermostats: Switching to a Smart Thermostat like Google's Nest Learning Thermostat may also help business owners keep their energy costs in check. However, these should be set up by trained technicians to help you get the most out of the features.

7. What Size HVAC Equipment Should I Consider?

When it comes to HVAC equipment for commercial spaces, size is everything. Too large, and your HVAC unit may not perform efficiently and may consume far too much energy; too small, and your unit may not be able to meet the demands of your facility. While the list of different types of HVAC equipment above is a helpful starting point, it is essential to consult a trained technician to understand your business's unique HVAC needs.

8. Should I Install an Air Conditioner and a Furnace at the Same Time?

Your business's furnace and air conditioner can work closely together. When it comes time to consider new HVAC equipment, consider upgrading both at the same time. Here are a few reasons why!

Energy Efficiency: Anytime you upgrade outdated equipment you could be investing in a more efficient system. Replacing both of these units at the same time could help you maximize your energy savings.
Equipment Performance: Since your furnace and air conditioner often work together, replacing just one piece could prevent the newer piece of equipment from reaching its potential performance.
Potential Savings: Furnace and air conditioners are often sold together, so if you decide to upgrade both there may be deals or discounts available, particularly when it comes to installation and labour costs.

9. What Can I Expect From an HVAC Equipment Installation?

When your choice has been made, it is always recommended to leave HVAC equipment installation up to the pros. A trained technician will bring experience and knowledge of code requirements, modern electronics and new technologies.

Before installation, the right technician and service team will always properly assess your needs, recommend the right configuration and inquire about your priorities and preferences for your facility. Following the installation, the technicians should always clean up completely, removing the old equipment, all parts and packaging.

10. Should I Buy or Rent New HVAC Equipment?

While buying new HVAC equipment for your business can often seem like the obvious choice, there are alternatives available! Consider that, when you purchase new equipment outright, you will be on the hook for upfront costs for equipment and installation, plus the added (and often unexpected) costs associated with ongoing maintenance and repairs.

For those looking for an alternative to the risks of ownership, consider renting your HVAC equipment through the Rental Program available with Reliance Commercial Solutions. You will benefit from one predictable monthly bill that covers the costs of the maintenance, service and repairs*. Reliance customers can also take advantage of:

Guaranteed 4-Hour Service Call Response Time*: In the event of a breakdown, our priority is to get you back in business as soon as possible.
No Upfront Capital Outlays: Most replacements won't cost you a cent upfront, allowing you to hold onto more capital.
One Number to Call: We pride ourselves on offering the easiest, most convenient and accessible service in the industry.
No Extra Repair Costs: Ongoing service and repair costs (including parts and labour) are included in your monthly payment.
Qualified Team of Experts: We work with hundreds of licensed technicians to provide the service you need when you need it.
You can also rest easy knowing your equipment is backed by an industry leader that has delivered excellent service and results for over 60 years!

Interested in HVAC rental, but not new equipment? Consider the Reliance Buyback Program.

Exclusive to Reliance Commercial Solutions, the Buyback Program is a way for business owners who currently own their HVAC system to have Reliance purchase and maintain their equipment. They can then reinvest this capital wherever they see fit. After the buyback is complete, you can rent your equipment from us and take advantage of the Reliance Rental Program. This program presents an opportunity for you to enter into a far more convenient and stress-free arrangement when it comes to your mechanical equipment.

11. What About Financing HVAC Equipment?

Financing HVAC equipment is another highly viable option for business owners. However, finding a trusted, reputable lender is important in order to avoid risks such as:

High-interest rates
Mortgage-style loans that expose customers to financial risk
In-and-out lending
The cross-selling of financial products

A division of RelianceTM, UEI Financial provides business owners with flexible, transparent loans that make essential HVAC equipment easier and more affordable. Customers can enjoy:

Guaranteed fixed monthly payments for the term
Penalty-free payouts
Competitive interest rates with minimal upfront costs

Plus, with the UEI Mobile Site, submitting financial applications, receiving approvals and making payments remotely is simple and user-friendly — no printing, scanning, saving, mailing, or emailing required.

Want to Learn More About Financing Equipment Through UEI Financial? Click Here!

Have More Questions About Your HVAC System? Reach Out Today!

As much as we tried to cover all the bases in this article, you will inevitably have more questions about your business's unique HVAC requirements. As a reliable, experienced partner to businesses across Canada, Reliance is here to help you find the equipment solutions you need to keep your business operating at peak performance.

CONTACT RELIANCE COMMERCIAL SOLUTIONS TODAY >>

LEARN MORE ABOUT COMMERCIAL HVAC EQUIPMENT ON OUR BLOG:
*Rental benefits including service response time, included repair and replacement costs and buyback are subject to rental program terms and conditions. Standard installation at no charge. Some additional charges may apply in certain cases (e.g. code-required venting).