How Will Pandemic-Driven Trends Affect Spas & Salons Going Forward?

5

min read
Reading Time:
5
minutes
There is no denying how challenging the pandemic has been for spas, salons and other personal care businesses. In addition to dealing with complete closures and capacity restrictions for months on end, the nature of these businesses prevented the same types of curbside and delivery options afforded to retail stores and restaurants.
As Canada continues to make public health strides and with restrictions starting to lift, the future is looking brighter. For salon and spa managers, it is a good time to reflect on how business operations have changed, how to adapt for the future, and to start looking ahead with greater optimism.
CONTACT RELIANCE COMMERCIAL SERVICES >>
Keep reading to learn about how salons and spas adapted throughout the pandemic and key trends that will be essential to the success of the industry for the foreseeable future.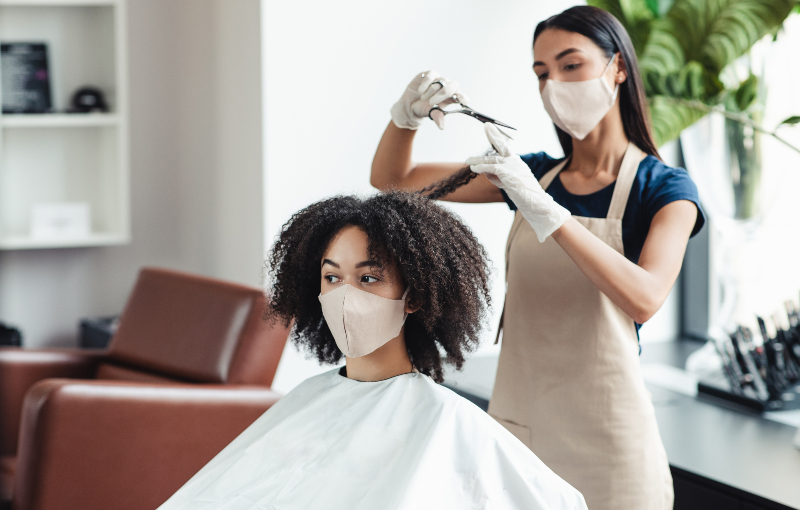 In the face of unique challenges, salons found creative ways to take some services digital.
Salons and spas came up with innovative ways to update their service offerings while they were allowed to temporarily reopen in 2020. In addition to necessary COVID-19 protocols, some beauty and personal care services made other updates such as offering contactless payments, check-in via text or phone, and virtual consultations to limit the amount of in-person visits needed.
This all changed, however, when salons and spas were forced to close their doors again amidst rising cases. While other businesses had a clearer path towards adapting their services: with restaurants providing take-out, delivery, and patio services, and retail stores offering curbside pickup options; the solution was less obvious for personal care services. Not only do many of these services require training, certifications and expertise, the overall experience cannot be packaged, delivered, or recreated at home.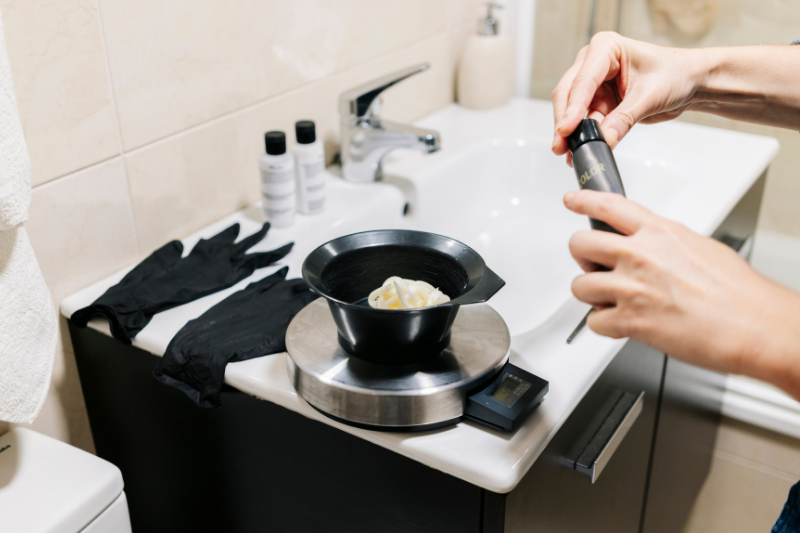 Regardless, many customers were just not willing to go without certain services. From root touch-ups to colour refreshes, certain spas and salons saw an opportunity to instruct their clientele on how to perform these services safely and comfortably at home. While their facilities were shut down, hair colourists have been sending clientele their hair colour formulas and instructions for refreshing their colour themselves. This D.I.Y approach can also be seen in services like eSalon, where customers can complete a hair quiz and receive everything they need to colour, retouch or refresh their hair, neatly packaged and delivered via mail.
Customers became D.I.Y nail technicians and hair stylists from home.
The D.I.Y trend does not stop at root touch-ups and colour refreshes. In times of lockdown, Google Trends showed significant spikes in searches for terms related to at-home beauty care services. This included searches such as "how to make face masks at home", "how to take off acrylic nails at home", "how to cut bangs" and more. "Pandemic bangs" in particular became a popular trend driven by impulse and quarantine boredom.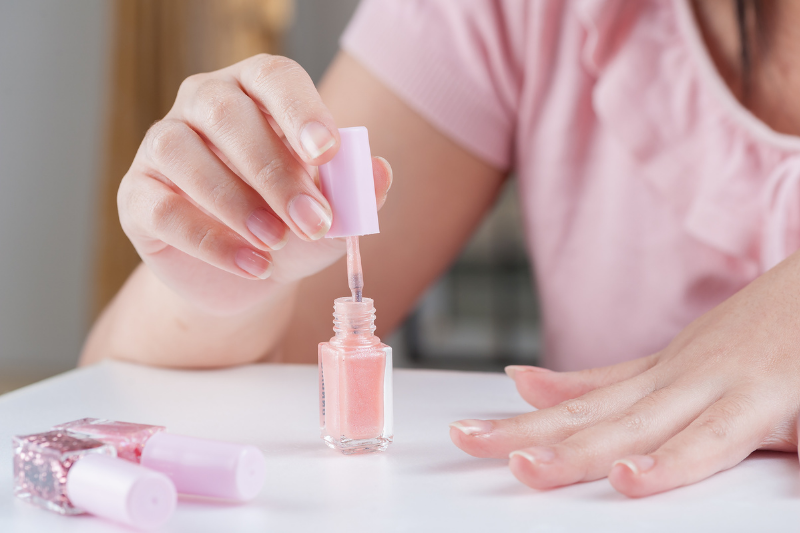 What does this mean for the future of beauty and personal care services?
Although your clientele may have turned to D.I.Y methods to get through long stretches of restrictions and lockdowns, you need not worry — personal care and beauty services are not going anywhere any time soon.
In a survey, 79% of consumers indicated that they intend to return to the same beauty professionals they were seeing before the pandemic. For hair and nail salons in particular, a majority of consumers responded that they feel comfortable returning to these establishments. Overall, consumer spending in beauty and personal care services is expected to increase in the US post-pandemic. As the public health situation continues to improve, it stands to reason that Canadian spas and salons will see a similar trend unfold.
Customers are looking for a clean, comfortable experience upon return.
This desire to return to regular services does not come without conditions. A lot of the hesitation towards receiving hair, nail and other personal care services once again stems from concerns around safety and cleanliness.


CONTACT RELIANCE COMMERCIAL SERVICES >>
While a majority of survey respondents indicated that they will return to the same beauty professionals they saw before the pandemic, 36% reported that they intend to see professionals that create the safest environment in regards to COVID-19. Although customers are often loyal to their favourite professionals, safety is of utmost importance. According to customers surveyed, the three most important steps your business can take towards providing an ideal experience in light of the pandemic are:
Following rigorous sanitation guidelines — 91%
Reducing the number of clients allowed in the business — 85%
Changing the physical layout to facilitate social distancing — 80%
At a time when customer loyalty, positive reviews and recommendations matter more than ever, following these steps and creating comfortable interior conditions can go a long way:
1. Water purification systems can give your guests and staff access to purer, cleaner, better-tasting water. Water purification systems work to reduce unwanted smells and chemicals from tap water – which can lead to a better experience overall in your salon or spa. In addition, water softeners can help reduce soap scum and scale build-up.
2. Having the right HVAC unit installed can create more comfortable internal temperatures.
3. The right water heating systems help with maintaining clean, sanitary conditions for your guests and staff as well as maintaining comfortable conditions during certain salon or spa treatments.
4. Indoor air quality and proper filtration can lead to cleaner air for your patrons and staff.
5. Properly functioning electrical and plumbing infrastructure keeps a commercial business running, leading to an overall better experience.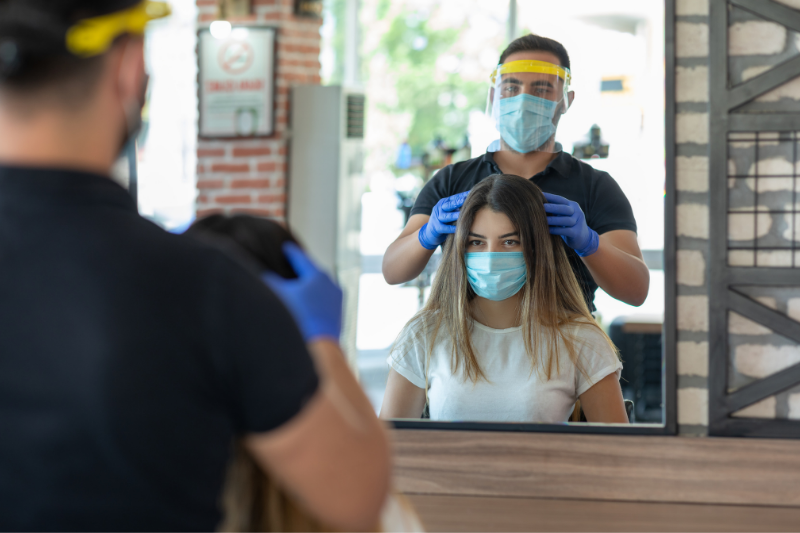 Committing to a better client experience is the way forward!
After months of challenges and uncertainties, salon and spa operators can be optimistic about the future of personal care and beauty services. Equipped with the right knowledge about shifting consumer expectations, your salon or spa can prepare to reopen in a way that prioritizes sanitation and creates an ideal experience for weary customers.
As your salon or spa reopens, call on Reliance Commercial SolutionsTM. We are committed to providing Water Purification, HVAC and Indoor Air Quality equipment, as well as the Plumbing and Electrical services you need to keep your facility operating at peak performance!
CONTACT RELIANCE COMMERCIAL SERVICES >>