How Pandemic-Driven Trends Can Improve Restaurant Operations

4

min read
Reading Time:
4
minutes
There is no denying that the pandemic has challenging been for restaurants and bars. In addition to complete closures and capacity restrictions for what seemed like months on end, the situation has forced these establishments to adapt to a whole new way of doing business.
CONTACT RELIANCE COMMERCIAL SERVICES FOR RESTAURANTS >>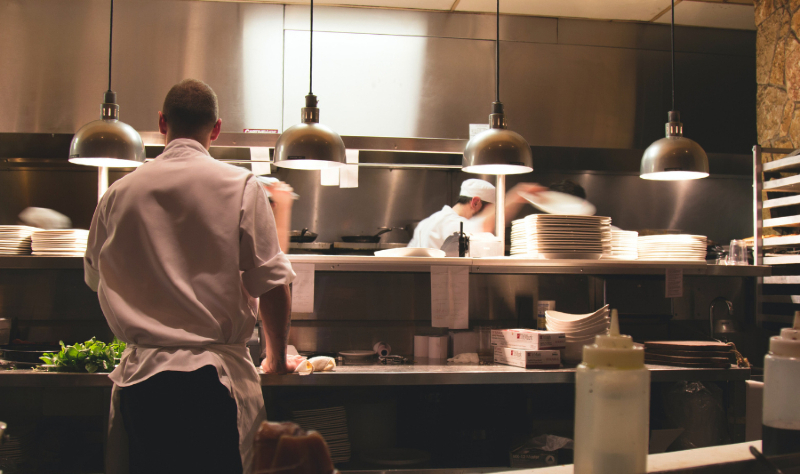 As the industry takes stock of the challenges they have faced, it is clear that many of the dining trends and practices that have emerged during the pandemic are here to stay, regardless of the fact that the desire to explore new venues and socialize with friends and family over a good meal will always be there.
Keep reading to learn about three pandemic-driven trends that can be seen as silver linings for restaurants going forward.
1. Non-traditional takeout and delivery options are here to stay.
If limitation leads to creativity, so too does a stay-at-home order. Outside of regular takeout and delivery services, restaurants across Canada have explored, worked hard, and found incredible new ways to serve their customers remotely — from D.I.Y meal and cocktail kits to unique at-home experiences and more.
Restaurants that did not have an online presence prior to the pandemic were forced online once takeout and delivery became their only option. Whether they partnered with a third-party app or chose more of a D.I.Y operation, establishments had to adapt very quickly. And while it took an incredible amount of time, energy and capital to get these takeout and delivery services up and running properly, emerging data indicates that this hard work has a chance to pay off even after these businesses are able to welcome their customers back in person: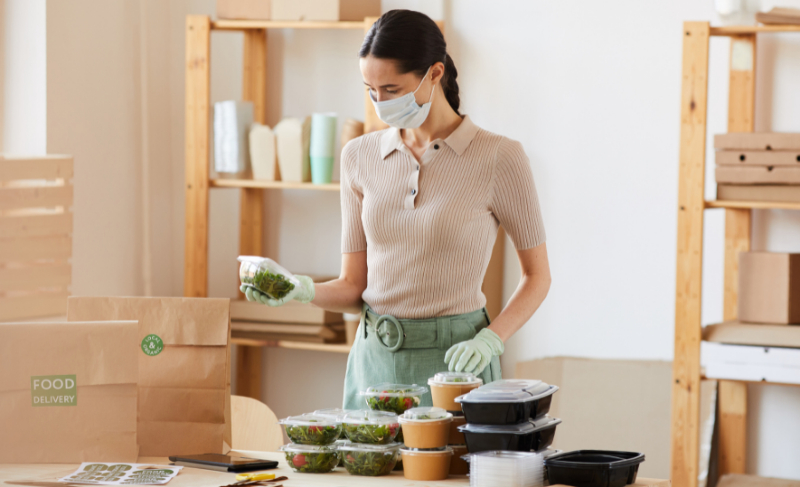 A survey found that 38% of consumers have ordered non-traditional delivery items from restaurants such as cocktail and meal kits, and 59% of respondents say they will continue to seek out these options after the pandemic. And restaurants are getting on board, too. According to Statistics Canada, more than half of food and beverage establishments reported they were likely or very likely to permanently adopt these contactless delivery or pickup options.
2. Digital menus have created opportunities for optimization.
Restaurants have had to make significant changes to their menus due to circumstances beyond their control. Supply chain disruptions have made it difficult to source ingredients, forcing restaurants to shrink, re-evaluate, or develop entirely new menus on the fly. And while these new realities have created undeniable difficulties, they have also created new opportunities. Operating mostly online or through a third-party app has compelled restaurants to explore menus they otherwise would not have.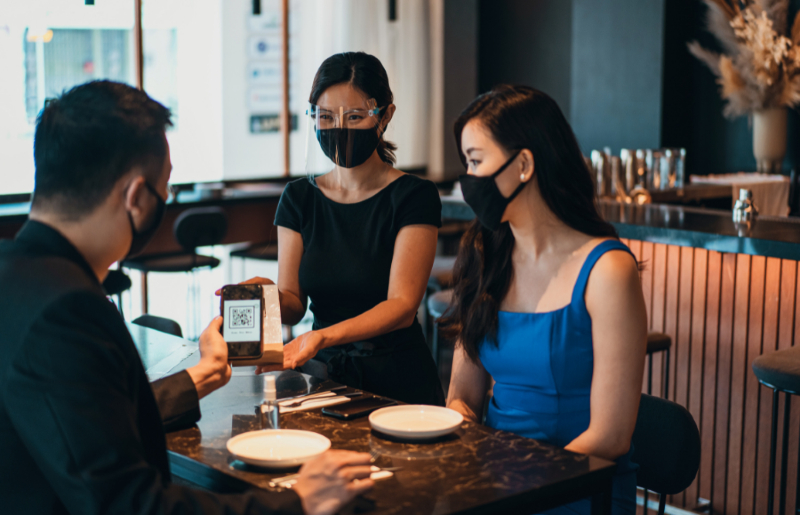 Restaurants can now take advantage of features on takeout/delivery apps that allow them to make rapid menu alterations and easily set up limited-time offers and promotions. Plus, restaurants do not have to worry about having these new menus professionally made and printed out each time they are changed.
Digital menus are a more environmentally friendly, cost-effective way to use technology, change up offerings rapidly, and see what combinations customers respond well to. And the best part? These new digital menus do not have to go anywhere once restaurants are able to open their doors once more. Diners can simply scan a QR code provided by their server in order to browse a wide array of menus on their smartphones.
3. Third-party apps offer insights and analytics about diners.
Through third-party takeout and delivery apps, restaurant owners and managers have been able to access data and analytics that can help inform their business decisions going forward. Through Uber Eats specifically, owners and operators can access information about customer behaviour, demographics, inaccurate orders, feedback, and more. While this shift to takeout and delivery has not been ideal for most restaurants, getting access to this data has been an unexpected yet meaningful benefit that can have long-lasting effects when it comes to making business decisions.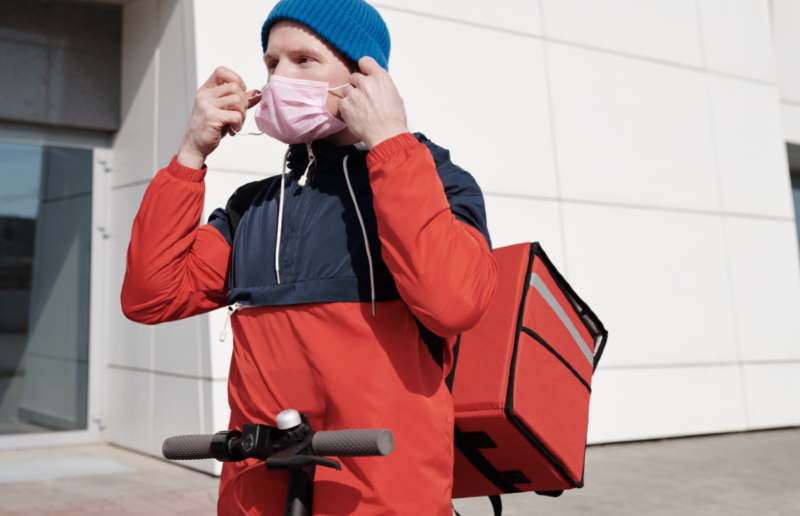 The restaurant industry has changed forever — and that can be a good thing.
Although new trends driven by the pandemic have emerged in the food and beverage industry, customers are still looking forward to returning to regular, indoor dining. Many diners are planning to visit restaurants even more often than before; 22% of 18–34-year-old diners and 17% of diners overall intend to visit restaurants more frequently than they did before going forward.
However, while indoor dining is foundational to the success of many establishments, the trends we have just discussed will continue to help these food and beverage businesses adapt, modernize, diversify, and delight their customers.
As your restaurant reopens, call on RelianceTM. At Reliance Commercial SolutionsTM, we're committed to providing the Water Heating, HVAC, Plumbing, and Electrical services you require to keep your facility operating at peak performance. As a commercial business partner, Reliance is here to help restaurants reduce unwanted downtime, establish greater cost certainty and create comfortable conditions for customers and staff.
CONTACT RELIANCE COMMERCIAL SERVICES FOR RESTAURANTS >>