Reliance Helps Dealers Provide Flexible Equipment Rental & Financing Solutions

5

min read
Reading Time:
4
minutes
RelianceTM is proud to partner with an extensive network of equipment dealers and plumbers across Canada to offer our industry leading rental programs. We provide water heating, HVAC and water purification equipment for both homeowners and commercial businesses, plus seamless financing solutions that make this affordable with UEI FinancialTM.
The right partnership can help independent dealers focus on growth.
Independent home comfort equipment and service providers have had to navigate a lot recently. Even during periods of higher demand, it can be challenging to offer competitive arrangements for customers. From equipment selection, service coverage and rental programmes, to transparent fixed-price loans; customers increasingly expect more convenience and financial flexibility. It's not only about delivering more value to customers — independent dealers are constantly looking to secure more income and grow their businesses in a highly competitive market.
In order to help local dealers, RelianceTM offers two ways to partner with us and take advantage of our service offerings:
Become an Authorized Reliance Rental Program Dealer
Offer Your Customers Equipment Financing Options Through UEI Financial
These Reliance-backed programs offer convenient mechanical home equipment solutions for dealers and for their customers. Read on to learn more!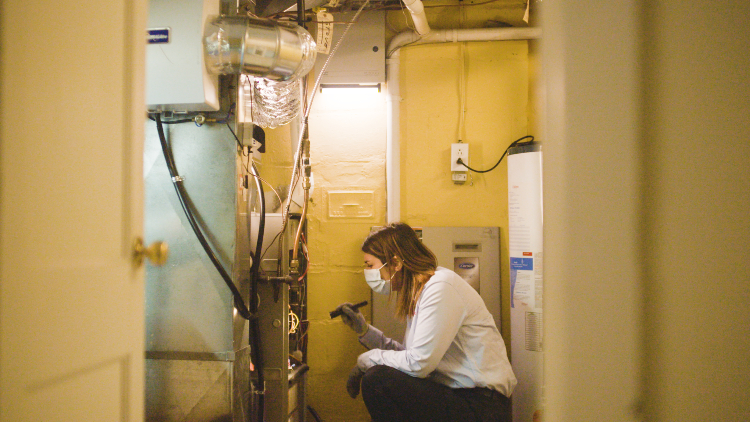 How the Reliance Rental Program benefits independent dealers & their customers.
HVAC systems, water heaters, water purification systems — these are costly (but important) investments that can make any customer wary. But outside of purchasing the equipment outright or financing the equipment, what viable alternatives can dealers offer their customers? The answer comes in the form of equipment rental, which can offer great incentives for dealers and customers.
When dealers partner with Reliance and offer equipment rental programs to their customers, they are offering a convenient, competitive, low-risk situation that offers more financial certainty. Plus, customers also don't have to worry about any of the logistical considerations or unplanned expenses that come with owning their own equipment. Here's how the Reliance rental program benefits customers:
No upfront equipment costs and free standard installation
One monthly bill includes equipment rental, service and repairs — including parts and labour
Guaranteed service from licensed Reliance technicians and installers
Live telephone support 24/7/365
What about benefits for dealers?
For dealers, teaming up with Reliance to offer rental programs to their customers is a competitive advantage. Aside from the ability to offer the rental program itself as a viable alternative to financing, partnering with Reliance means that dealers can expand their product offering without worrying at all about inventory costs.
They can also increase their profit per deal by not incurring any upfront dealer charges. Plus, a partnership with Reliance means that dealers can leverage the popularity and solid reputation of the Reliance Home ComfortTM brand to their customers.
How UEI Financial makes financing flexible, transparent and advantageous to both dealers and customers.
A division of Reliance Home Comfort, UEI Financial provides independent dealers as well as their customers with the most flexible and transparent loans on the market. It allows local dealers to accelerate their businesses with financing solutions that make essential equipment affordable for their customers.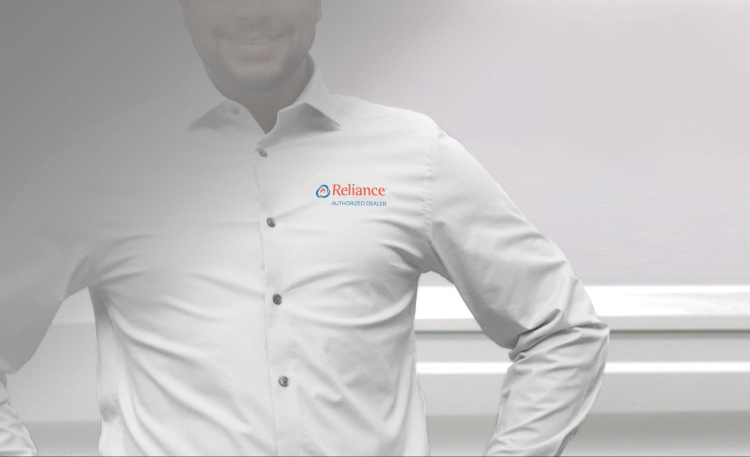 The UEI Mobile Site: A Quicker, Easier, More Flexible Way to Submit & Approve Financial Applications
The convenience of UEI is thanks to the UEI mobile site, which simplifies the process for both dealers and their customers:
Save Time & Paper
Financial applications are quick and easy: receive credit approvals within seconds, capture digital signatures in person or via email with DocuSign, and send completed packages digitally — no printing, scanning, saving, mailing, or emailing required.
Avoid Mistakes
All calculations are automatically generated for fast quoting. Take advantage of its driver's license scanning capabilities and avoid manually filling out required information fields.
Enjoy More Flexibility
The UEI mobile site makes it far easier for dealers to view, navigate and keep track of their customers' applications. Plus, with intuitive email functionality, remote transactions become simple, efficient and secure for dealers and their customers.
The Benefits of UEI for Both Dealers and Their Customers are Clear:
1. Fully transparent fixed price open loans
No balloon payments or renegotiation of rates after the initial term
Fixed consumer pricing across all approved transactions
Customers can payout at any time without any fees or penalty
2. UEI offers some of the longest deferrals in the market
Give your customers the flexibility of no payments for up to 18 months
3. UEI finances warranties and complimentary services & maintenance
Homeowners can enjoy services similar to those within the rental program,
with the benefits of an open loan.
4. Guaranteed dealer payments within 24-48 hours of paperwork submission
5. Quick and easy credit approval process
Immediate customer approvals
One of the easiest and least intrusive credit applications in the market
Proof of income not required (excluding Quebec)
6. A dedicated team that dealers can trust
Dealer account management and services across Canada – with assistance in sales training, program creation and advertising
Dedicated Call Centre – with agents ready to assist with deal processing, payment questions and more
We are open to do business when you are!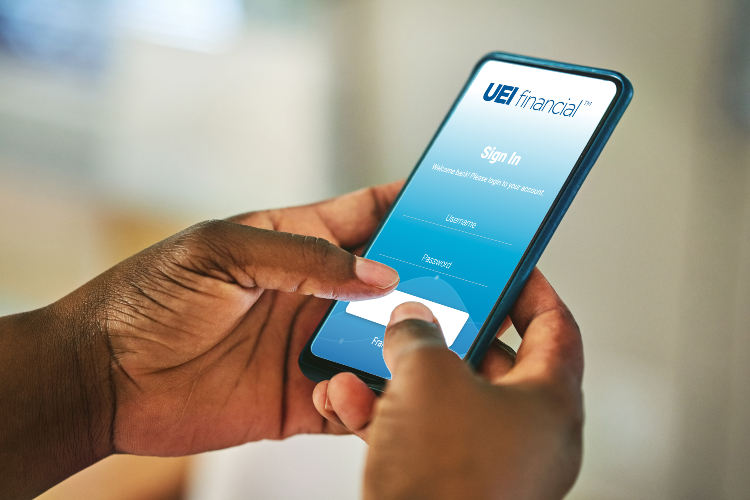 UEI is a transparent financing partner backed by one of Canada's most trusted brands.
For dealers, working with UEI means working with a financing partner that will help you improve your cash flow with every deal. It also means avoiding the risks and disadvantages of working with other lenders, which can include:
High interest rates
Mortgage-style loans that expose customers to financial risk
In-and-out lending
The cross-selling of financial products
With UEI, dealers and homeowners are working with a financial institution backed by Reliance — a home equipment partner that's trusted by independent dealers and by over 1.4 million customers across Canada.
Offering both equipment rental and financing options means more flexibility for you and your customers.
Above all, dealers should be able to offer their customers more choice when it comes to their essential home equipment situation. By offering your customers the option to rent their home comfort equipment with Reliance and/or securely finance with UEI, you can feel confident that you're providing two unique, competitive solutions to secure more income, provide excellent equipment and delight your customers.
To learn more about how Reliance works with Dealers, visit here!