Communicating Community: How Builders Can Counter Stigma

5

min read
Reading Time:
4
minutes
Communicating Community: How Builders Can Counter Stigma
No one likes to admit it, but builders often get a bad reputation:
They get in and out fast, get paid, and don't care about the communities they leave behind.
But that just isn't true. Builders put hard work, sweat, and tears into what they do.
So, how can builders build better reputations in the communities they serve?
Pamela Ventresca, COO at PACE Developments, is all too aware of the problem following builders.
She joined us on the latest Business Optimization podcast to outline some ways builders can hone their messaging to counter these unfair stereotypes.
Pamela covers:
The value of information sessions with home buyers
How amenities help foster a sense of community
Saving money when securing permits
The importance of good communication during COVID
How to effectively communicate with home buyers
The home buyer should be part of the process
One of the most important methods for building trust in the communities you serve is by including the home buyer in as many aspects of the process as possible.
Buying a home is a big deal and, especially for first time buyers, is often an overwhelming process.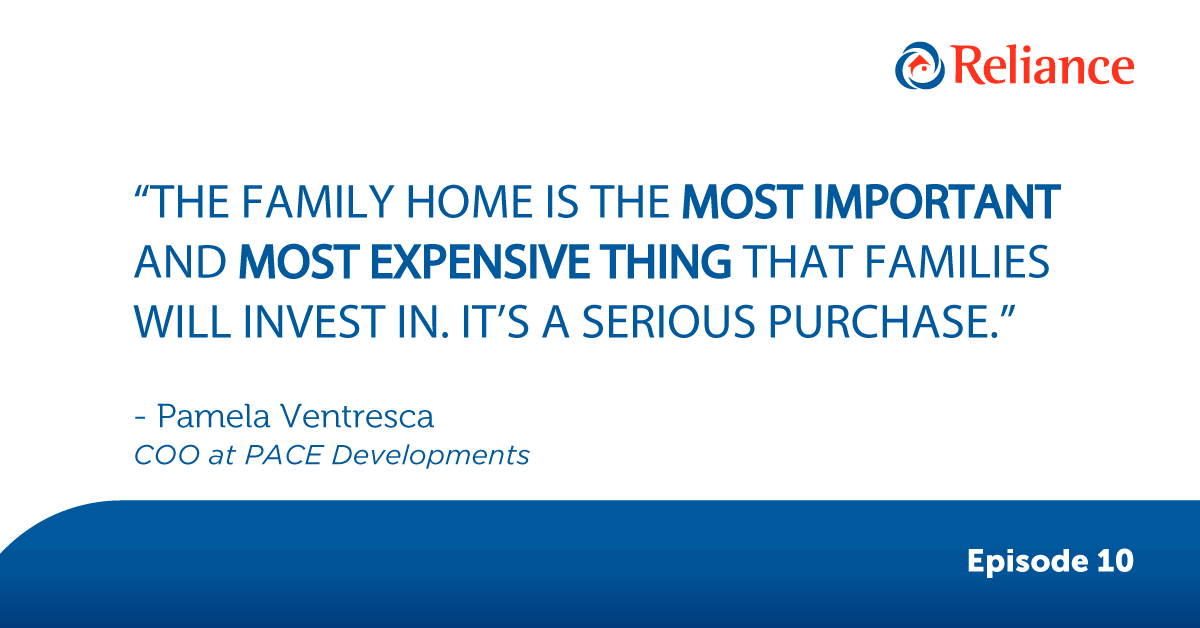 By including the prospective homeowner in as much of the process as possible, you help eliminate the anxieties, fears, and confusion that can make buying a dream home seem like a nightmare.
And by building transparency, you foster trust with the buyer.
Pamela has seen builders have incredible success running information sessions to alleviate some of the buyers' concerns and help educate them on everything that needs to be done.
If you want to build a reputation as sturdy as you build homes, you should try operating these types of information sessions.
You can partner with banks, insurance companies, and legal organizations to help educate buyers on these aspects of the homeownership process.
You can also have buyers join you on your build so they can walk through their home as early as the framing stage and get a feel for how their dream home is coming along.
Plus, if buyers join you onsite, they'll see the hard work you put in, the risks you take, and the passion that you have for building their home.
You're selling more than homes
A home is more than a house.
Your home is your connection to the community in which you live. It's the area, the city, the culture, and the people.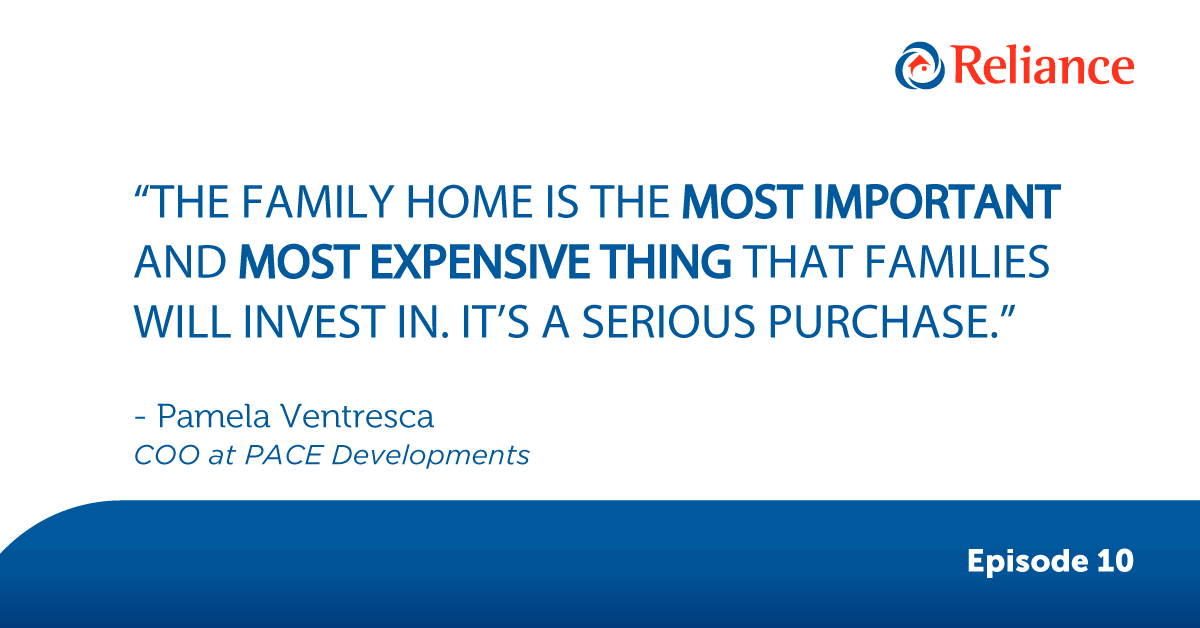 Builders love helping a community thrive — it's one of the most satisfying rewards for the work that goes into a build. But, let's face it, builders can be better about communicating these things to buyers.
But that doesn't have to be a nebulous generality about a nice neighborhood. You have very real features in the community that you can point to in order to convey its charm.
For instance, most municipalities require amenities as part of large-scale builds. These aren't just requirements of the build, they're selling points for the community aspect of the build. Green space, parks, walking trails — all of these play their part in a thriving community.
In smaller infill sites, if you can't provide these types of features, you can partner with local businesses, like gyms and parks, to offer these perks to homeownership.
Communicating your message
Offering great service, transparency, and community to your buyers will go a long way in countering the unfair stigma attached to builders.
But if you want to reach the broader community, you need to leverage other channels to get your message across, too.
Publicly working with local municipalities and getting leaders in the community to join events like groundbreaking ceremonies can show the efforts you normally put in behind the scenes to the community at large.
And your social media messaging matters.
You should be engaging the communities you serve online and letting them personally see how much passion goes into building those communities.
Social media also provides an avenue for you to be open about what it is you actually do.
At the end of the day, people need homes.
And to a certain extent, builders do have to get in and out fast — but it's all to fulfill a very real need.
Urban sprawl and exploding populations have transformed cities like Ontario in recent years. And with that comes a huge demand.
You need to move quickly to fill that demand — and it's okay to explain this to people.
The stigma builders face hurts because you know it's not accurate. But whether it's true or not, there are steps that can be taken to help everyone else see the passion and dedication that goes into everything you build.
So, don't just build homes. Build trust, transparency, and most of all…
Build community.
This post is based on a Business Optimization podcast with Pamela Ventresca. The views, information, or opinions expressed during the podcast series are solely those of the individuals involved and do not necessarily represent those of Reliance Home Comfort and its team members.
To hear this episode, and many more like it, you can subscribe to Business Optimization here. If you don't use Apple, you can find us here.