How Reliance Helps Retailers Conserve Capital, Reduce Downtime & Navigate Uncertainty

8

min read
Reading Time:
6
minutes
RelianceTM Commercial Solutions helps Canadian retailers and other commercial businesses minimize downtime, provide useful capital, mitigate unplanned expenses and create an optimal customer experience. With flexible rental and financing options, 800+ licensed technicians, installers and plumbers, around-the-clock customer service and a 4-hour on-site service response*, we provide the expertise and peace of mind needed to keep your business running smoothly.
From navigating logistical changes and financial uncertainty to contending with rapidly-changing industry dynamics, retailers both large and small have had to deal with unprecedented circumstances. Aside from the essential push toward e-Commerce, the ongoing public health situation has resulted in a complete transformation of day-to-day business operations. The changes include the implementation of essential public health guidelines concerning sanitization, the necessity of PPE, staffing and physical distancing to keep employees and patrons safe.
With all these logistical adjustments, and the current challenges of unlike any other, the last thing retailers should have to worry about are issues relating to water heating and HVAC systems or plumbing and electrical, leading to downtime, cost and operational uncertainties as well as less than optimal customer experiences. That said, even if retailers are looking to make improvements with regards to essential equipment, present market uncertainties can understandably lead to retailers feeling highly reluctant to commit to such large capital expenditures.
At RelianceTM, we understand these challenges and want to help retailers prepare themselves for what could be ongoing operational uncertainties ahead. And because of our service offering, we make it easier for business owners to act now, and do what they can to improve their bottom line. The value for retail stores is clear:
The Reliance Rental Program gives you access to best-in-class equipment for one predictable monthly payment that covers ongoing service and repair costs. That way, you need not worry about large, unforeseen repair, maintenance and service costs that come with owning your own equipment. It's a program that frees up time, frees up capital, provides greater cost certainty and gives you access to the quality service you need, when you need it.
CONTACT RELIANCE COMMERCIAL SOLUTIONS >>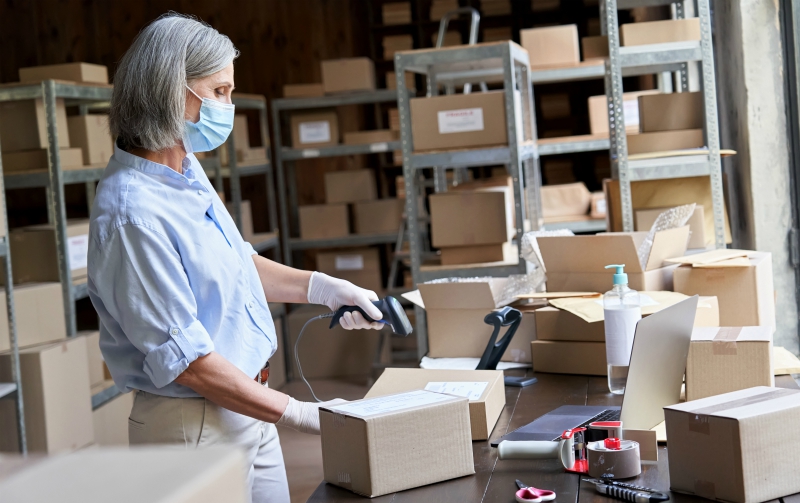 Read on to learn more about three ways our services make us the perfect partner to keep your operations running smoothly.
1. Our buyback program can provide additional capital for other unforeseen expenses
After a spring of enforced shutdowns, capacity restrictions and curtailed service offerings, retailers of all types and sizes are continuing to navigate a period of slimmer margins, reduced revenues and drastically-altered shopping experiences. Plus, the ongoing public health situation has made it necessary; especially in areas like retail stores, where employees and staff come into such close contact, to invest in precautionary equipment such as partitions, dividers, additional cleaning equipment, sanitizers, PPE and more. This is what makes the Reliance Buyback Program a useful asset for retailers.
Exclusive to Reliance Commercial Solutions, our buyback program is a way for business owners who own their current water heater, or HVAC equipment to have Reliance assume ownership of the equipment and continue to maintain it. They can then rent the equipment from Reliance and reinvest that capital where they see fit. If the equipment meets the right criteria, they could be eligible to earn thousands of dollars for the equipment in question. Here's how it works:
1. First, determine how old your equipment is. You may qualify if:
Your water heater is six years old or less
Your boiler is eight years old or less
Your furnace unit is ten years old or less
2. Next, arrange for one of our qualified technicians to inspect your equipment to ensure that it meets all the necessary requirements.
3. If your equipment meets the necessary requirements, we will calculate the buyback amount in one of two ways:
If you have the proof of purchase and installation, we will use this full amount to calculate the total buyback amount, or
If you no longer have the proof of purchase on file, we will be happy to provide you with a quote based on the cost of our own equipment.
The Reliance Buyback Program also presents owners and operators with an opportunity to enter into a far more convenient and stress-free arrangement when it comes to their HVAC system and water heater. After the buyback is complete, you can rent your equipment from Reliance and take advantage of:
Guaranteed 4-Hour Service Call Response Time*: In the event of a heating or cooling equipment breakdown our priority is to get you back in business as soon as possible.
No Capital Outlays: Most replacements won't cost you a cent, allowing you to hold onto more capital during this difficult time.
One Number to Call: We pride ourselves on offering the most convenient and accessible service in the industry.
No Extra Repair Costs: Ongoing service and repair costs (including parts and labour) are included in your monthly payment.
Qualified Team of Experts: We work with hundreds of licensed technicians and affiliated partners to provide the service you need when you need it.
2. We'll minimize downtime stemming from broken equipment, unplanned service calls and repairs
Unexpected downtime resulting from broken equipment is never optimal. But now, as retail stores commercial businesses are navigating a period where keeping the doors open is the highest priority, downtime can be very detrimental. At a time when revenues are already down and more uncertain times lie ahead, retailers shouldn't have to face downtime or even shutdowns due to a faulty water healing or HVAC system, plumbing and/or electrical issues.
When you rent your water heater or HVAC through Reliance, you can rely on our 800+ licensed technicians and national service team to get your equipment back up and running as quickly as possible. One monthly bill covers regular maintenance, service and repairs, including parts and labour.
Reliance Commercial Services is also pleased to offer maintenance and protection plans to our commercial clients with coverage starting at 50 cents per day after tax. These plans require no pre-inspection and cover a wide range of repairs and services. With our heating and cooling protection plan, for example, you can count on:
Live telephone support 24/7, 365 days of the year
4-hour service response*
Most parts and labour included
No deductible
To learn more about the various maintenance and protection plans we offer, click here.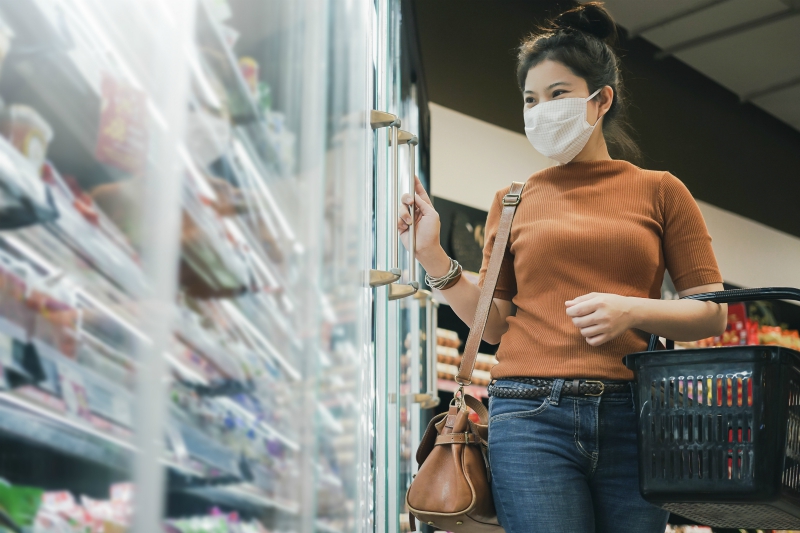 3. We can help keep your essential equipment running smoothly, leading to more customer satisfaction and comfort
At a time when customer loyalty, positive reviews and recommendations matter more than ever, creating a comfortable shopping experience goes a long way. Adequate PPE, professionalism, quality of service and a clean, comfortable shopping environment are paramount in obtaining positive reviews, encouraging repeat brick-and-mortar customers at a time of increasing e-Commerce activity.
Having the right HVAC unit installed creates comfortable internal temperatures and eliminates hot and cold pockets.
Indoor air quality and proper circulation can lead to cleaner air for your patrons and staff
Properly-functioning electrical and plumbing keep a commercial business running and lead to an overall better experience
The right water heating system helps with maintaining clean, sanitary conditions for shoppers and staff.
Indoor Air Quality
Indoor air quality (IAQ) refers to the quality of air within the facilities we spend time in. It can affect the health, comfort and well-being of you, your clients and your staff. Here's what you need to know to get started:
Heat Recovery Ventilator (HRV) and Energy Recovery Ventilator (ERV): To improve your indoor air quality is to improve your ventilation and provide more clean outside air to your indoor workspace. Adding a heat recovery ventilator (HRV) or energy recovery ventilator (ERV) can supply clean, fresh air, and recover most of the heat and humidity (ERV only) from the exhaust air.
Our IAQ systems can work with your existing furnace or can be bundled with a new HVAC system. Contact us today to learn more about our expert installation services* and about the other indoor air quality systems we offer.
When you choose to rent or finance an HVAC unit with Reliance Commercial Services, you're choosing an industry leader who consistently leverages the right expertise and technology to serve your specific needs in areas like HVAC, hot water, electrical services and plumbing. We supply a variety of makes and models from high-end manufacturers that will help you create optimal conditions for your unique infrastructural requirements.
LEARN MORE ABOUT HVAC SYSTEMS FROM RELIANCE >>
Contact Reliance today and take advantage of more operational certainty for your retail business
There's no doubt that retailers across the country have faced challenges. And even though business owners and operators are going through a period of financial and logistical uncertainty, now is the time to take active steps towards greater financial and operational certainty. As a commercial business partner, Reliance is here to help retailers better navigate the future by reducing unwanted downtime, freeing up useful capital, establishing greater cost consistency and creating comfortable shopping conditions for their customers.
CONTACT RELIANCE COMMERCIAL SOLUTIONS >>
*Rental and protection plan benefits including service response time, included repair and replacement costs and buyback are subject to rental program terms and conditions. Standard installation at no charge. Some additional charges may apply in certain cases (e.g. code-required venting).