How the Right Essential Equipment Partner Helps Property Managers Navigate New Challenges

6

min read
Reading Time:
5
minutes
The RelianceTM Property Management program is designed to provide property managers and landlords with best-in-class installation and equipment solutions for their properties in both the public and private sectors. They get top-quality equipment at competitive rental rates that help them reduce risk and hold on to capital. Residents receive HVAC, water heating and water purification equipment and other commercial equipment and exceptional service with 24/7/365 call support.
While the COVID-related economic slowdown grounded many businesses to a halt, property management has not been one of them. As residents are spending more time at home and small businesses face economic uncertainties, the responsibilities of property managers have skyrocketed; responding to client requests minute by minute and keeping up with continually evolving government health and workplace guidelines is more than a handful.
The best way to overcome these new challenges is to work with partners that can provide competitive advantages. Case in point: it's a great time to consider whether or not your current equipment and service providers are efficiently meeting the needs of your properties at affordable and sustainable rates. While you may already have sufficient equipment for your properties, ownership comes with many costly and time-consuming responsibilities; even the best equipment will require maintenance and replacements in order to perform optimally over time.
So what features and benefits should landlords and property managers look for in a service provider to help them operate successfully in this challenging climate? Read on to learn about the ways that the Reliance Property Management program can help property managers and landlords take on new challenges with one, trustworthy provider, allowing you to reduce risk, free up capital and provide your residents with 24/7/365 customer care.
CONTACT RELIANCE PROPERTY MANAGEMENT SERVICES >>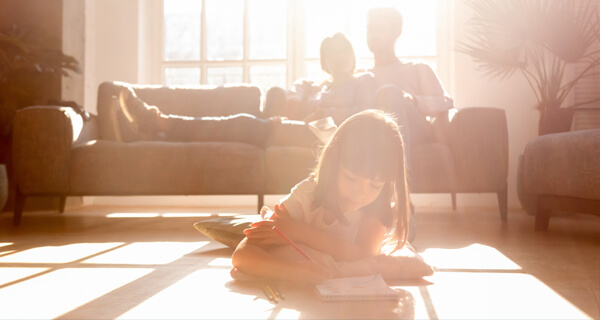 1. The right partnership can help you avoid the inconveniences that come with equipment ownership
When you own your HVAC, water purification, water heating or other commercial equipment, servicing and maintenance costs are inevitable. The costs of labour, repairs and replacements add up, especially when managing multiple units or properties — not to mention the time and effort required from you and your staff to keep up with these service requests and manage multiple supplier relationships. What's more, it has become increasingly difficult to find contractors still working amid shutdowns who also adhere to all the recommended health and safety protocols. This can make it even more challenging to respond to time-sensitive electrical and plumbing service requests.
Ultimately, cost-certainty is of the utmost importance when navigating a time when very little is certain. In the current climate it can be difficult and costly to source third-party contractors who meet your service level expectations. The right service provider should be able mitigate this uncertainty and keep billing consistent, flexible and planned for.
Find the solution to these ownership issues with a rental program that works for property managers and residents alike. When you partner with Reliance, you can take advantage of our buying power to help provide your residents with energy-efficient equipment from top manufacturers and expert services including electrical and plumbing without having to worry about significant capital expenditures that are inevitable with ownership. This includes the time and resources required to manage multiple supplier relationships, source parts for equipment repairs, and keep your equipment serviced properly.
Property managers and landlords will appreciate flexible billing terms and fixed rates during this unpredictable and increasingly busy time. One monthly bill includes the costs of equipment, parts, labour, interest, supply chain, maintenance and dedicated account management — all at a locked-in cost without any surprising fees. The Reliance rental program is a unique opportunity for property managers to find a more convenient arrangement for renting residential and commercial equipment.
Learn more about bundling equipment and services together for utmost convenience and maximum savings in a customized plan: bundles can include equipment from HVAC and water heaters, to services including maintenance, plumbing and electrical.
2. Free up time and resources while providing your residents with reliable, expert service care
Putting your residents' service needs in our hands frees up time and resources so you and your team can focus on other, core management duties. Plus, your residents can count on their service needs being met in a safe, timely manner with unparalleled customer service. Reliance customers reap the benefits of:
One monthly payment at a locked-in cost billed directly from Reliance, including the costs of maintenance, service and repairs, parts and labour

Live telephone support 24/7/365

Guaranteed service from 850+ fully trained, licensed technicians and installers
3. Essential equipment upgrades can provide competitive advantages
Add value to your properties and gain a competitive advantage with Reliance. You can increase your rental rates by making equipment upgrades at a time when rental income may be uncertain due to the current housing market trends. Property management and residents will not only find value in the benefits of our rental program, but will also appreciate the potential cost-savings with energy-efficient equipment. You can also speak with a Reliance representative to find out more about potentially gaining access to government grants by outfitting your properties with Reliance equipment that may be energy-saving.
CONTACT RELIANCE PROPERTY MANAGEMENT SERVICES >>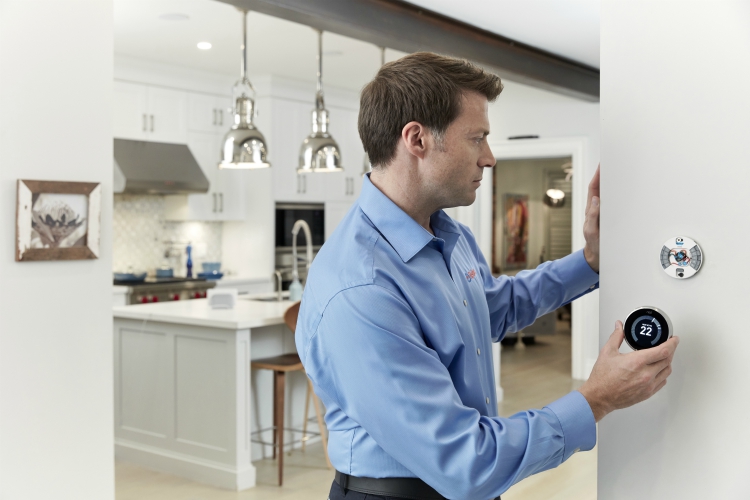 4. Find additional capital for your business with our buyback program
Freeing up additional capital is important, both because it can help landlords and property managers mitigate risk in a volatile rental market and secure the resources needed to complete projects deemed less essential. Taking advantage of our buyback program can help you find this extra capital at a time when it's most needed. Our buyback program is a way for those who own their current water heaters, boilers or HVAC equipment to have Reliance assume ownership of the equipment and continue to maintain it. You can then reinvest that capital right back into your properties. If your equipment meets the right criteria, you could be eligible to earn up to thousands of dollars for your equipment. Here's how it works:
First, determine how old your equipment is. You may qualify if:
Your water heater is six years old or less
Your boiler is eight years old or less
Your furnace unit is ten years old or less
Next, arrange for one of our qualified technicians to inspect your equipment to ensure that it meets requirements.
If your equipment meets the necessary requirements, we will calculate the buyback amount in one of two ways:
If you have the proof of purchase and installation, we will use this full amount to calculate the total buyback amount.
If you no longer have the proof of purchase on file, we will be happy to provide you with a quote based on the cost of our own equipment.
Discover the benefits of a better essential equipment partnership and tackle new challenges with confidence!
There's no need to go through this uncertain time for the rental market alone; team up with Reliance and reap the benefits of our convenient rental program that benefits both property management and residents alike. We are committed to helping you reduce risks associated with equipment ownership and third-party contractors, and helping you hold on to important capital when you may need it most. You can feel confident knowing that your residents are in good hands with our unparalleled customer care. If you'd like to learn more about our property management program, contact us today!
CONTACT RELIANCE PROPERTY MANAGEMENT SERVICES >>