FUTURE LOOKS BRIGHTER AFTER 2019 FEDERAL BUDGET

2

min read
Reading Time:
2
minutes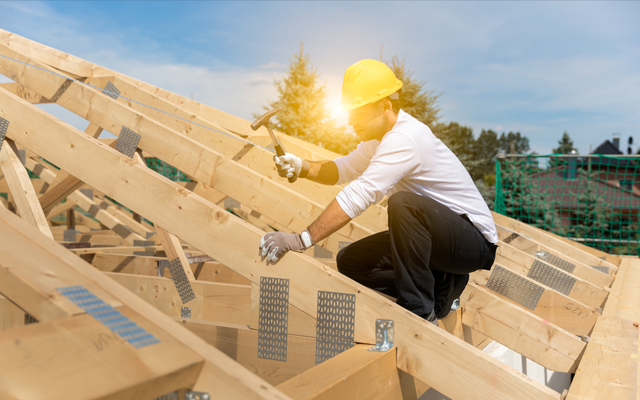 FUTURE LOOKS BRIGHTER AFTER 2019 FEDERAL BUDGET
Home builders: we thank you
Housing affordability was front and centre in the 2019 federal budget, released in March, and we have, in part, home builders' associations to thank for it.
Here's a list of reasons for our optimism about the budget and our feelings of gratitude:
Housing affordability is now officially a top priority
The First-Time Home Buyer Incentive program, which features cost-sharing of a home in partnership with Canada Mortgage and Housing Corp., is expected to propel some 100,000 Canadians toward home ownership over the next three years.
New rental construction projects on the way
Canada's rental supply market is expected to expand by more than 40,000 units over the course of the next nine years – a welcome addition to industry and consumers.
Innovation in housing – fostering a culture of dialogue that leads to greater supply and happier partners
The budget includes $300 million toward the Housing Supply Challenge (sounds like a new reality TV show!).  More seriously, its goal is to ensure the breaking down of barriers that limit the creation of new housing. The solution or prescription: making sure municipalities work hand-in-glove with builders and developers, as well as other stakeholders, to promote innovation that will lead to sustainable new supply. One to follow closely.
Investment in education – skilled trades wanted
The budget includes $6 million over two years for the promotion of careers in skilled trades. With the looming labour shortage, tendency toward a 'gig' economy and threat of reduced margins, having some kind of stability in labour is good for the economy – specifically because it's good for our businesses.
For these developments – and more – we owe a measure of gratitude to the Canadian Home Builders' Association for its tireless work in advocacy, government relations, public affairs and member/industry relations.
Keep up the good work and see you at your construction sites, at corporate fundraisers and industry events this summer.
For more information on housing affordability and the 2019 federal budget, please visit CHBA or see this article:
To speak with a dedicated Builder Key Account Manager click here.